So, how does one break the silence on menstruation? Positively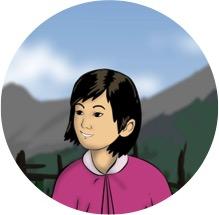 SNV Bhutan together with government partners have been collaborating with the Centre of Gravity to undertake research to inform a campaign strategy to break the silence and promote safe menstrual hygiene management practices amongst girls in schools and nunneries.  The field research used a range of methods, including story telling to capture the experiences of girls, and engaged girls, boys, mothers, fathers, teachers, health works teachers, nuns, and stakeholders in the process.
From the perspectives of the school girls engaged in the research there is silence around the issue of menstruation in rural Bhutan, but there are strong motives for girls to practice safe menstrual hygiene management, relating to comfort, privacy, disgust and affiliation.
Still the experience of menstrual hygiene management is overwhelmingly negative because,
There are cultural taboos
There are knowledge gaps
There is physical and emotional discomfort
There are restrictions on freedom.
The communication strategy will seek to work with these motives to build positive stories, engaging peers and role models in the process and to use branding to frame the experience of menstruation for girls and women in a positive light - as un-stoppable. The communication strategy will be integrated with wider activities as part of the Sustainable Sanitation and Hygiene for All Programme. It will guide how communication activites will reach the core and secondary target groups and include a mass media element and training with health workers.  Further research is underway to test these initial findings and to further explore environmental support for safe practices.