Water, Sanitation, Hygiene Promotion Interventions for Rural Communities in Lesotho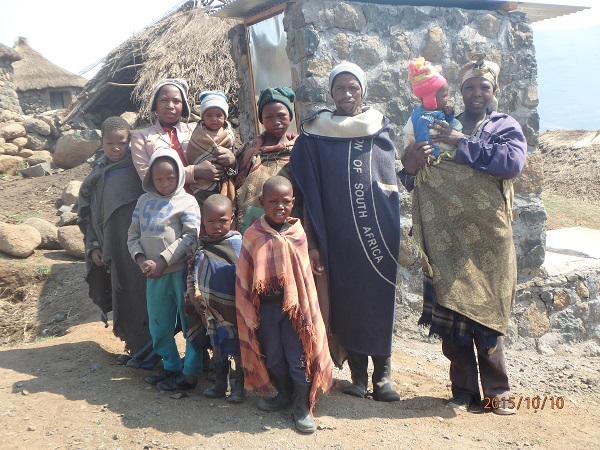 Project Description
In line with the National WASH Policy (2007) the project applied an integrated approach to water and sanitation. Improved access to clean water in 31 villages was established primarily through the tapping, protection of perennial springs and the extension pipework; building or refurbishing water systems. Construction of hygienic household latrines within the same communities was also promoted, reaching over 1500 households with new latrines. Targeted support was provided to the most vulnerable households, based on community-led vulnerability assessment. Schools across the two districts were also targeted for building or refurbishing latrines, construction of water systems and support to establish WASH clubs run by trained student leaders and teachers.
The skills of community Water User Committees and WASH Committees were enhanced, enabling them to maintain facilities after the construction period. Local hygiene groups were also established and will continue to coordinate with the WASH Committees to promote good practices related to hand washing, water management, food and environment. 
Project Location
This project was implemented in small rural villages in the districts of Mohale's Hoek and Mokhotlong in the Lesotho Highlands where the terrain is mountainous, with limited road access and a number of small villages (10+h/h) scattered over large rural areas. Communities often face severe food insecurity and have limited access to health services. Water supply and sanitation coverage were low with seasonal springs the main source of water, which dried up for 3-4 months of the year, leaving 1-2 hour walks to perennial water sources. Weather patterns in these areas are unpredictable and faced increased annual drought and flooding. The communities targeted were highly affected by HIV and TB, with almost one in four adults living with HIV.
Project specifics
Location
Duration (MM/YY)
Working with
Key approach
Website

Location

Southern Africa: Lesotho

Duration

01-05-2014 to 01-06-2018

Working with

National and local government

Key approach

Participatory Hygiene and Sanitation Transformation (PHAST) – targeting most vulnerable groups.

Website

http://www.redcross.org.au/international-programs.aspx